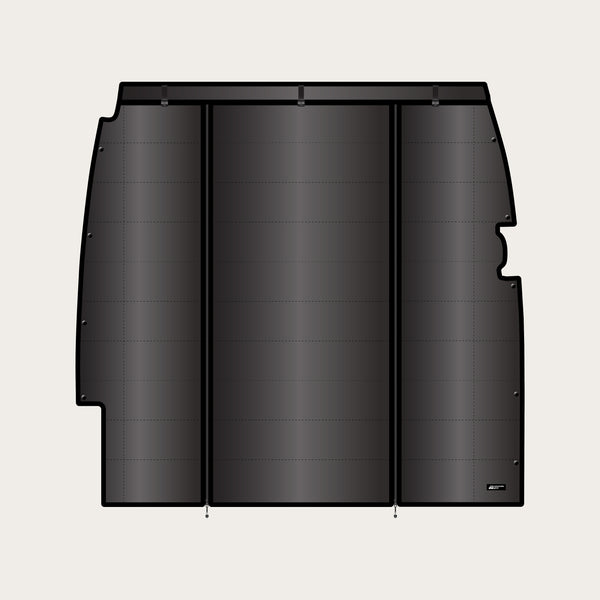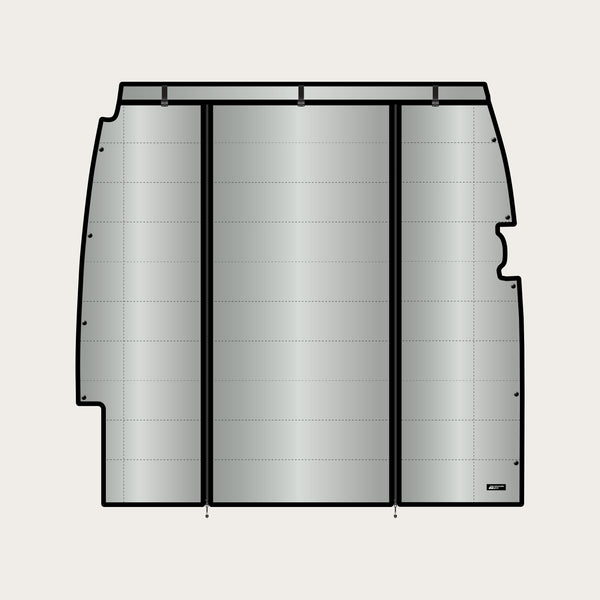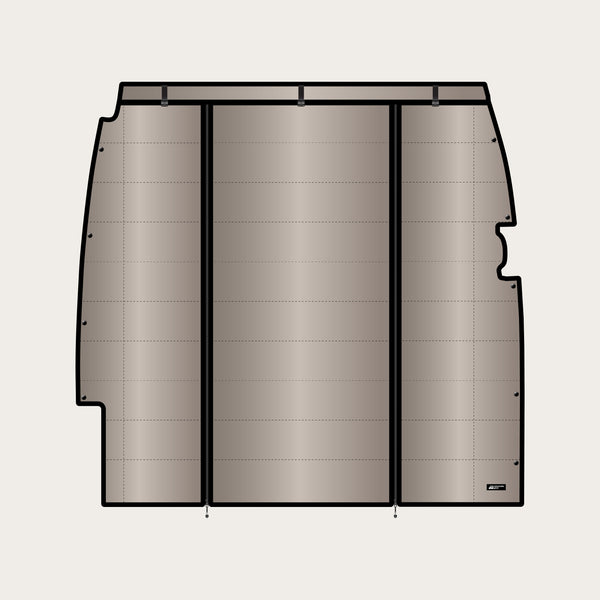 Three-panel cab divider partition! This product adds a whole new level of stealth to your Storyteller. From the outside, it's hard to tell it's there thanks to the black finish. Deploys in seconds to immediately and conveniently seal off the cab.
Instant privacy with one pull of the Fidlock™ magnetic catch
Completely seals

out all interior lighting when deployed
Insulated to effectively isolate temperature differences in the cab

Significantly improves

HVAC performance, and lowers noise while driving

All three panels roll up and out of the way

for

swivel seats
Snaps to B-pillars along the sides (stainless Snap Screws included)
Attaches via automotive-grade Velcro across aftermarket headliner shelf (Velcro included)
Doggie Bag Dispenser Add-On:

Optional doggie bag dispenser feature! $20 upgrade.