Choose Your Own Advanture
Black-out Privacy
We know that this van is your home, and you need to feel at ease. Even when you're away it's best to be sure that the outside world can't see in. At all.
Thermal Insulation
We build your gear with the best materials we can find, including durable nontoxic ripstop coverings and Low-E SSR aluminum-backed insulation.
Stealthy Appearance
Sometimes you just want to pass through town without drawing attention to yourself. Choose a black exterior material to maximize stealth.
Easy Installation
No drilling. No permanent alterations. No kidding. Vanmade Gear just works! We use magnets to attach our shades, so you can put them up in seconds!
Compact Design
We've designed most of our window shades to roll up for storage without having to be removed. Many models even allow for a partial-opening.
Perfect Fit
Every van window has a slightly different shape, so every shade is digitized perfectly and customized to match the application.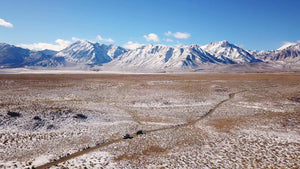 OUR Mission
We design & manufacture premium window shades for adventure vans & RVs of all shapes & sizes. We value craftsmanship, innovation and community above all.