How It All Began
and the bumps along the way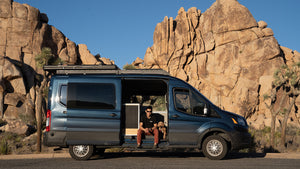 ORIGINS
Growing up, I've always had an interest in cars, building things, and working with my hands. While working as a Data Analyst in 2016, an opportunity emerged which led me to spend the next year building out a van to live, travel, and work remotely in. It was during this #vanlife experience when I realized there is a huge problem with temperature control and privacy while on the road.
The more windows, the worse the problem was.  With limited window shade options available in the marketplace, I turned to DIY and bought a Consew 206RB industrial sewing machine to begin creating my window shade designs. I made my first versions in the garage and shared them with the #vanlife community forums. With the overwhelmingly positive responses I realized that many others needed to solve for the same problem.
So I began my journey to solve this, one window at a time.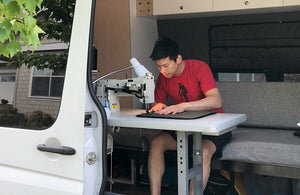 Designed With Intent
I started with trying to sew out of the van while traveling, but demand was too high and I needed help. I decided to quit my primary job and began my mission to design and manufacture the best window shades in the world under the brand Vanmade Gear.
Pretty quickly, the word about my products spread - I was visiting #vanlife expos all over the country and shipping shades clear around the world. The garage I was working from became too small, so I enlisted some friends and family to help me scale the business.

We are now 13 employees strong and proudly design and manufacture 100% of our products here in rainy Clackamas, Oregon, USA. That way, we innovate just as fast as we can iterate, and we personally ensure that our products are world-class - just like your adventure.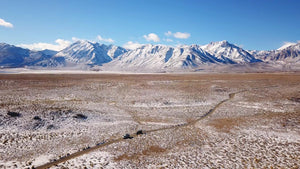 Made For The Journey
Located halfway between the ocean and the mountains, we are surrounded by #vanlife aficionados on all sides. We create premium window shades for RV vans of all shapes and sizes, and we're adding to the list every day!
We know first-hand how important your comfort, safety and privacy are on the road so we're here to help. We promise to deliver the highest quality products along with world-class customer service. Take a look inside!