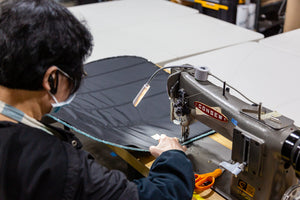 Craftsmanship

Our window shades are all made to order and carefully constructed for durability, consistency and longevity. Our manufacturing team uses their combined decades of experience to address your problems, design solutions to fit, and we manually construct each shade here in the studio.
That way you know what you're getting is premium, and we stand by it.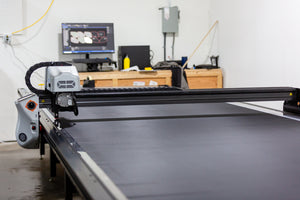 Innovation

Vanmade Gear is always improving to meet your needs.

Whether that's via revisiting construction details, sourcing new materials or engineering new accessibility options, we constantly strive to meet the demands of the marketplace.

Based on your feedback, our R&D team collaborates to provide you with something nobody else offers - comfort, privacy, and an intuitive product manufactured in the USA.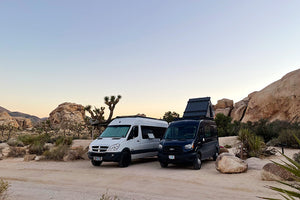 Community

Our tribe is full of DIYers, technomads, snowbirds, weekend warriors and full-time van lifers, and we're happy to know every one of you. We are constantly meeting the coolest folks from the furthest walks of life, and that's the best part of this whole experience.
You can meet us and experience our products in person at our headquarters or at events like Adventure Van Expo. If that's not on your route, feel free to follow us online via Facebook or Instagram.

There you can see what's new, where we're heading next, and how the journey is going so far.