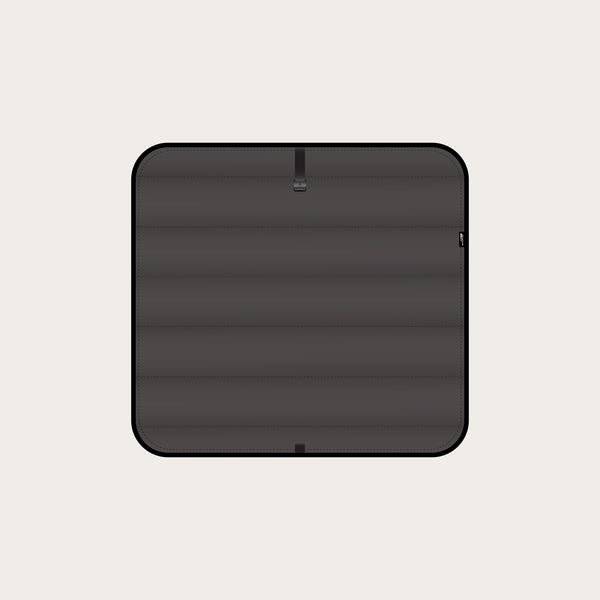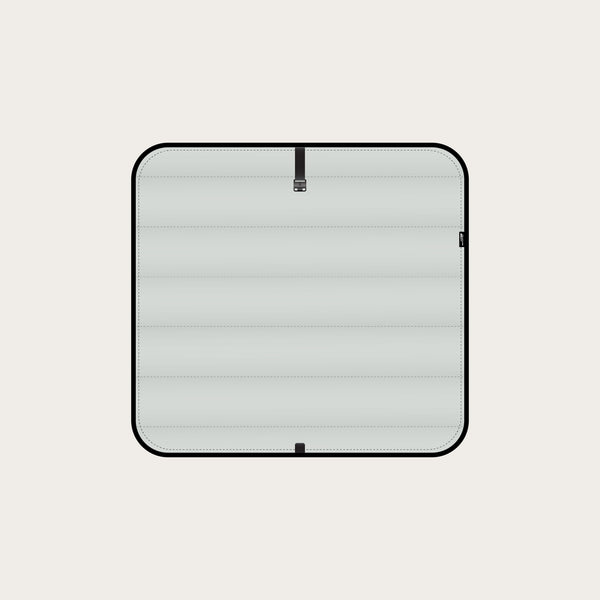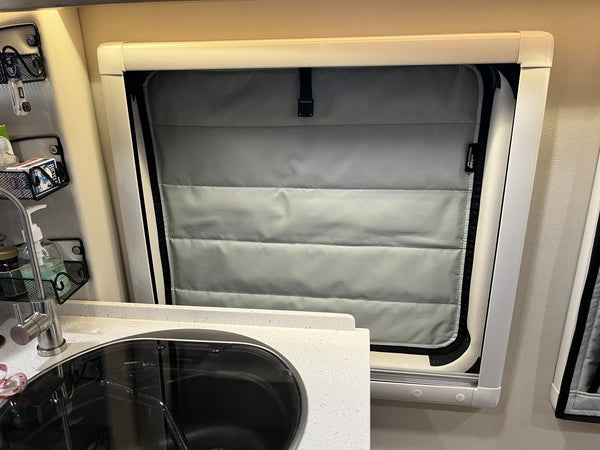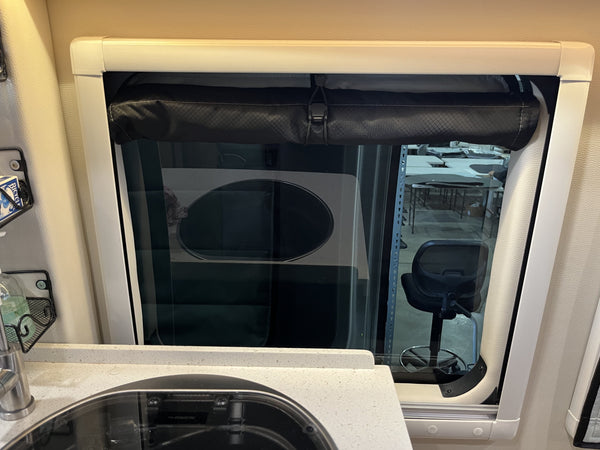 Our shade for the Coachmen Beyond kitchen provides the ultimate in comfort and privacy. Key features:

We use durable, water repellent, ultraviolet ray resistant fabrics, meaning your shade will be ready to withstand everyday usage, wear and tear, and life on the road.

Our soft foam core provides heat reflection while also allowing for flexibility.

Our product design allows for easy stowing and quick deployment.

We stand behind all of our products with a lifetime warranty and satisfaction guarantee.