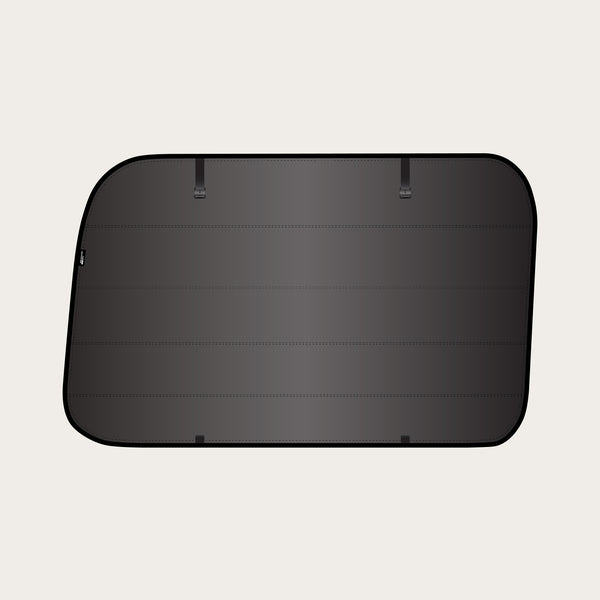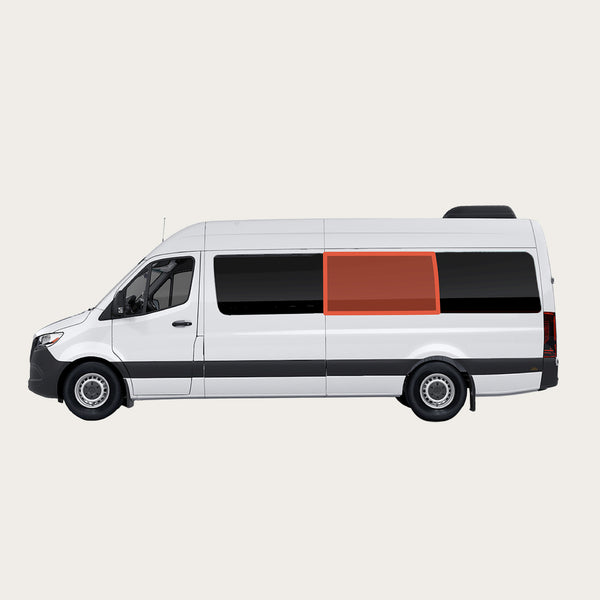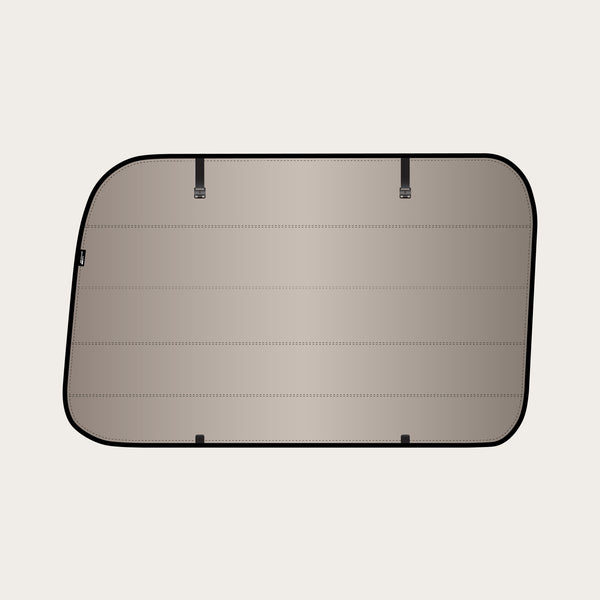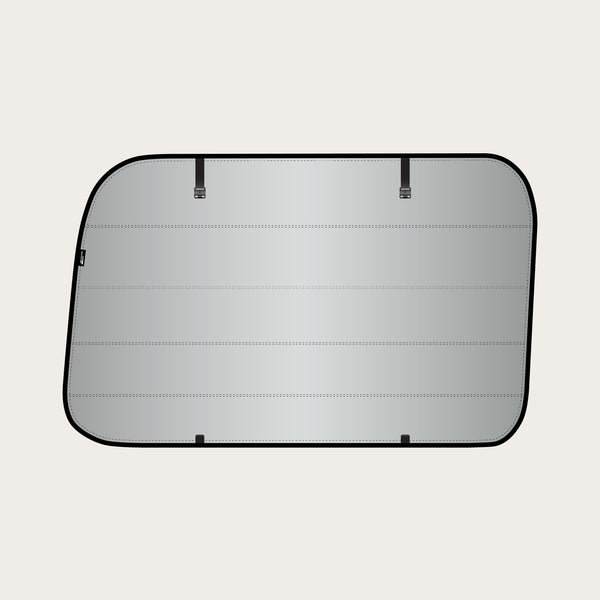 Our mid panel shade attaches to the window frame on the driver side of your van, creating the ultimate comfort and privacy for you on the road. Please confirm if your van model is Cargo/Crew with exposed metal around the window or Passenger with factory plastic trim around the window, then select the appropriate options. If your van has fabric trim around this window, please contact us at support@vanmadegear.com with a photo of your window to confirm the shade will mount properly.
Key Features:
We use durable, water repellent, ultraviolet ray resistant fabrics, meaning your shades will be ready to withstand everyday usage, wear and tear, and life on the road.

Our insulative core is custom-made with dual-faced aluminum and foam, providing radiant heat reflection so you can regulate temperatures in your cabin more efficiently all year long.

Our product design allows for compact stowing of the shade as well as the option to leave the shade mounted when not in use.

Our magnetic installation is easy, no drilling required. Additional hardware included, if necessary.

We stand behind all of our products with a lifetime warranty and satisfaction guarantee.