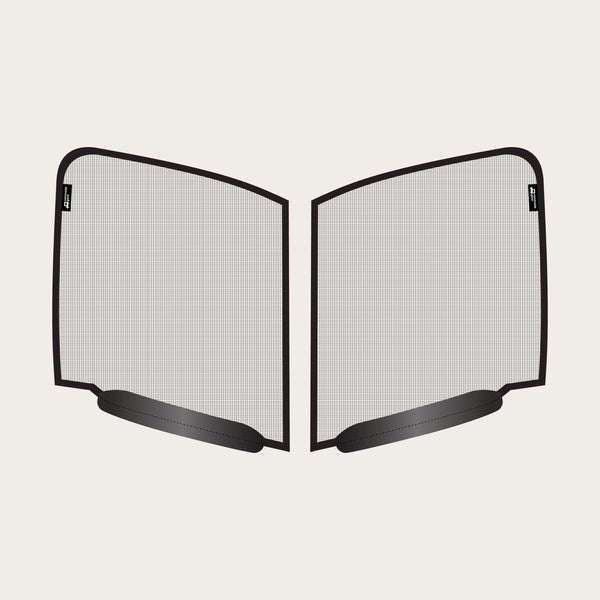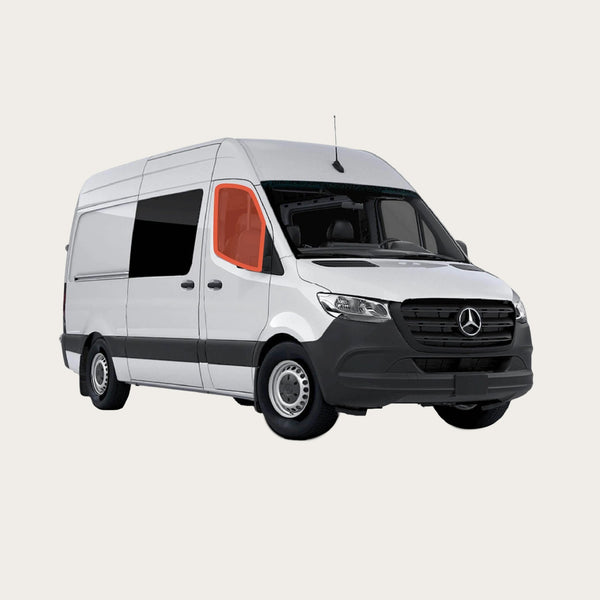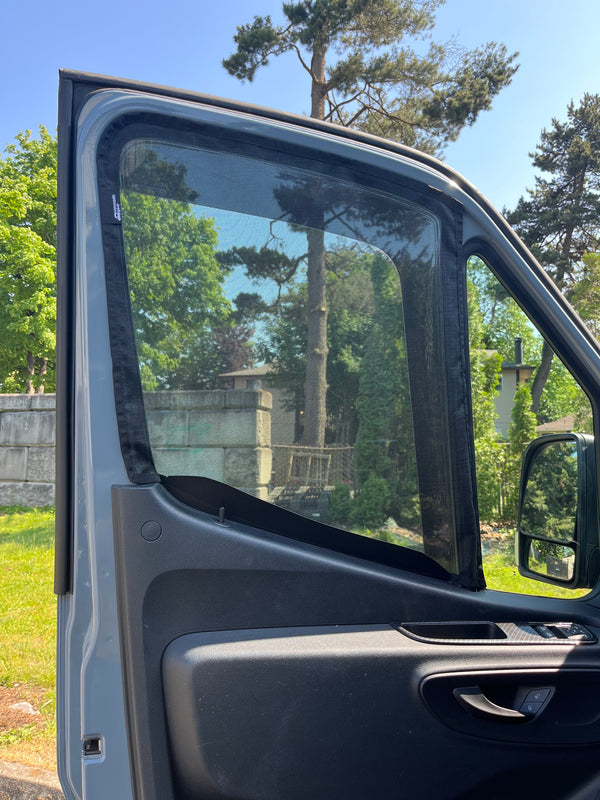 Our front door mosquito nets attach magnetically to the window frame of your driver and passenger doors, creating the ultimate bug-less comfort.
Key Features:
We use durable, water repellent, ultraviolet ray resistant fabrics and materials, meaning your nets will be ready to withstand everyday usage, wear and tear, and life on the road.

Our product design allows you to install the nets without rolling down your windows and also enables you to leave nets mounted while also having Vanmade Gear's Front Door Shades simultaneously mounted. A plastic tab that inserts into the bottom of the window frame ensures a secure fit to keep bugs out.

Our magnetic installation is easy, no drilling required. Simply align the magnets to the window frame for secure installation and fit and adjust as needed.

We stand behind all of our products with a lifetime warranty and satisfaction guarantee.